Its Chirstmas soon!! Here is one idea I have in mind to post for one of my dearest friend over the seas 😀
True Whit
Want another wallet-friendly DIY gift idea like these cool coasters? Well, here you go!
This week I got together with Emily, one of my closest friend I met years ago through work. When tax accounting had lost its luster (hard to imagine…), Emily decided to go back to school to be a physician's assistant. I was and still am so proud of her bravery, but very sad that her decision meant a move from Ohio to Arkansas. I was used to seeing this girl every Friday morning for our weekly coffee dates, so I miss her tremendously.
I wanted to get Emily a Christmas present that was unique, fun and sweet – just like her. I was trolling around on Etsy, searching through "long distance friends" gifts when I ran across these mugs.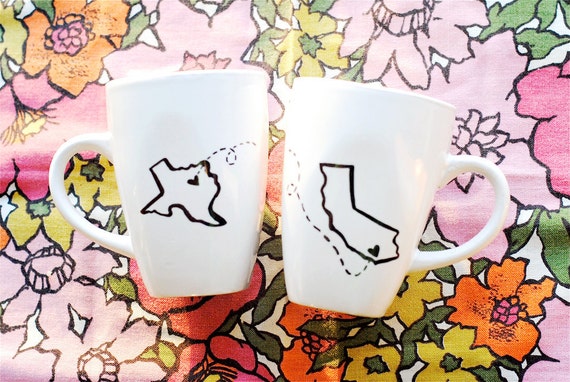 Perfect gift for my coffee pal! But yikes – $30.00?! Uh, Em, I love you…
View original post 591 more words